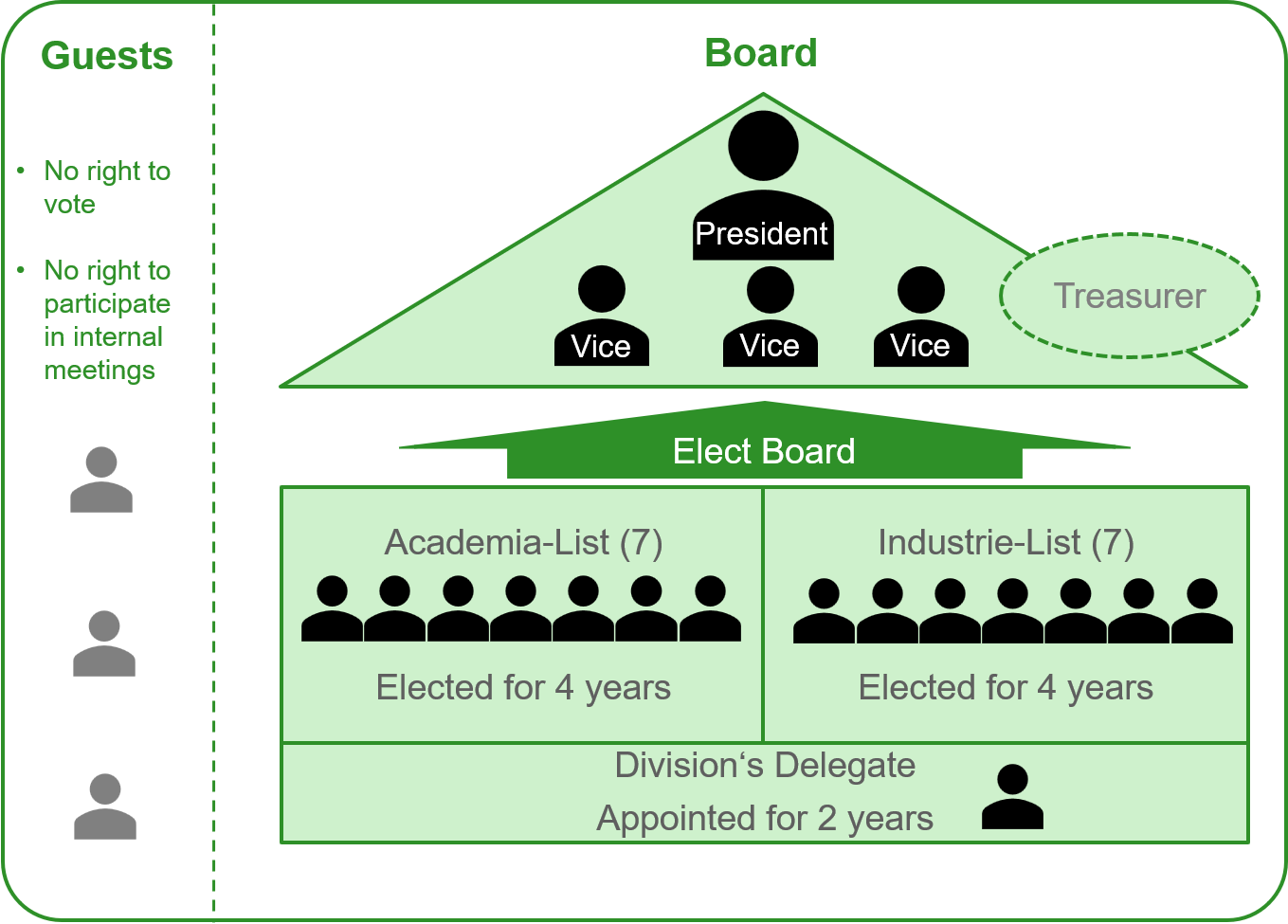 The GDCh board consists of a total of 15-16 members. Of these, 7 people are selected from the Academia list and 7 from the Industry list. In addition, the divisions delegate one representative for two years each.
The executive committee then chooses a presidium from its own members, consisting of a president and two deputies, as well as the treasurer. The treasurer can also be elected from outside the board and then also belongs to the presidency.
The JungChemikerForum has the opportunity to propose a representative at each election, who can then also be elected to the board. If no JCF representative is elected to the board, the federal board has the option to send a representative. However, this representative has only guest rights and thereby no voting rights.
The Board of Directors is responsible for all matters of the German Chemical Society, as far as they are not reserved for other organs or institutions of the Society by mandatory statutory provisions or provisions of the Articles of Association. Furthermore, the board meets regularly to make essential decisions. The activity in the board is voluntary.